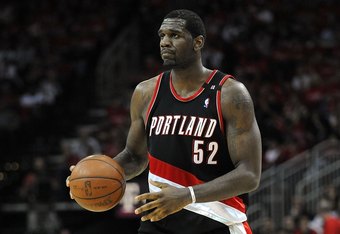 He was one of the more hyped players coming out of college and the Portland Trailblazers wanted him. I'm referring to, of course, Greg Oden.
The Trailblazers drafted the former Ohio State standout with the first overall pick in the 2007 NBA draft.
Four years after the fact, Oden will now officially miss his third season in four years as he will undergo microfracture surgery on his left knee on Friday.
At this point, I don't know whether to feel sorry for him or for the Trailblazers, but I don't know if there's another team that's had worse luck with the first overall pick.
To read more...
click here