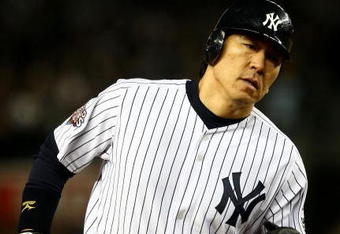 Chris McGrath/Getty Images
The Oakland Athletics could be close to an agreement with free agent outfielder Hideki Matsui and an announcement could come sometime this week accoriding to
Susan Slusser of the San Francisco Chronicle
.
Matsui played with the Los Angeles Angels of Anaheim last season, hitting .274 with 21 home runs and 84 RBI.
There's no indication what kind of deal they will possibly sign Matsui to, but
Slusser
uses the two-year $16 million offer the A's gave Lance Berkman before he signed with the Cardinals as a possible example.