After head coach Steve Cleveland stepped down, the Fresno State basketball program began a search for who their next head coach would be.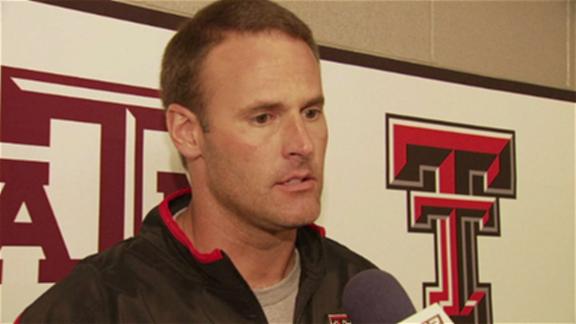 A few names have surfaced like Mike Dunlap from St. John's, Bob Thomason from Pacific, ESPN's Andy Katz brought up Wayne Tinkle from Montana.
But there's one name that came up this morning which could be even more intriguing than any of the names we've already talked about.
According to reports, former Texas Tech head coach Pat Knight apparently told
Alexan Balekian of KMJ Radio
in Fresno "i
f Fresno State offered me the job over the phone I would take it."
Knight went on to say,
"I think Fresno State would be a great opportunity, I can recruit within the state and start something special."
Though this would be a great hire for the university and a name that would bring in the kinds of recruits the program needs to rebuild itself into a national power, athletic director Thomas Boeh has yet to contact Knight and there's no indication there is mutual interest from Fresno State.
Follow Todd Kaufmann @T_Kaufmann on Twitter and find him on Facebook