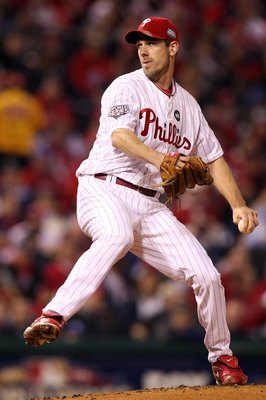 Jed Jacobsohn/Getty Images
Cliff Lee finally made the decision that a lot of us were waiting for, but where he ended up surprised everyone and left fans in Texas and New York wondering how he could leave so much money on the table just to sign with someone else?
Late last night, word came down that Lee had signed a five-year $100 million contract with the Philadelphia Phillies, ending all of the speculation about where he would possibly end up. But why Philadelphia? Why not New York or Texas who were offered more money?
Well, that's a question that a lot of people are asking this morning but it's a question that might have a much different answer than any of us expected. According to a radio station in Dallas, they have a source who tells them Lee's son is battling a form of leukemia and they know the best hospital in the country is in the Philadelphia area.
So whatever people want to say about him stacking the deck and playing with three of the best pitchers in the game today, Roy Halladay, Roy Oswalt and Colt Hamels, it seems like there was a much different motivation. The motivation of a father.
Though this information isn't confirmed and isn't being reported anywhere that I've seen, it might shed a little bit of a light on why Lee actually started the conversations with the Phillies and why the deal moved so quickly.