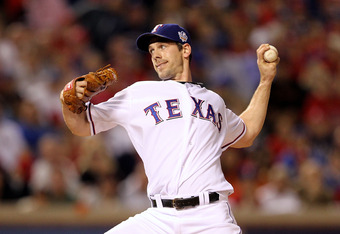 Ronald Martinez/Getty Images
If you've been watching and listening to all the coverage on Major League Baseball's winter meetings, or maybe following along on Twitter, you've seen a lot of news surrounding left-hander
Cliff Lee
.
We know the Texas Rangers and New York Yankees are in, but we found out earlier this morning that the Washington Nationals had apparently jumped into the running. Surprising, seeing as they already threw $126 million at outfielder Jayson Werth.
Nationals' general manager Mike Rizzo is trying to load up his team for a run at the playoffs for the 2011 season and beyond. I have to give him credit, just one day after
taking shots at him
, for at least giving his fans a reason to believe that contending isn't years away, but maybe just months away.
To read the full article,
click here