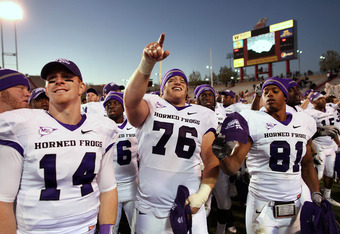 The 2010 bowl games have been announced and although there are a few places the BCS got it wrong, again, it seems a few of the top games are going to be competitive none the less.
But there's one game in-particular that will have my undivided attention, at least on New Year's Day. The 2011 Rose Bowl.
As I was driving to work Monday morning, I had my radio tuned to the normal sports radio station I listen to in the morning as well as on my way home from work. I know that one of the hosts has his own bias to Michigan because he's from the area. But for some reason, I thought he would give a little bit of a different answer when it came to TCU taking on Wisconsin.
I guess I expected a little too much.
To read the full article,
click here