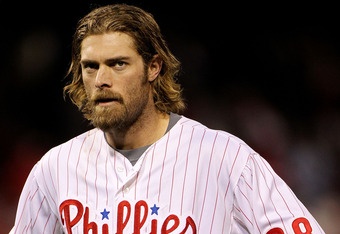 Doug Pensinger/Getty Images
Jayson Werth, Carl Crawford would love to give you a hug or at least send you a 'Thank You' card because what you did for his new contract isn't something he can put into words.
Although, the stupidity of the Washington Nationals should be worth something to Crawford as well because if it wasn't for the team in the nation's capital, Crawford wouldn't be looking at nearly the amount of money that he'll command now.
We found out over the weekend that the Nationals had signed the former Philadelphia Phillies' outfielder to a seven-year $126 million contract. The most surprising thing about this deal was the fact that it was kept almost silent. With the social media available these days, that's almost impossible and unheard of.
To read the full article,
click here