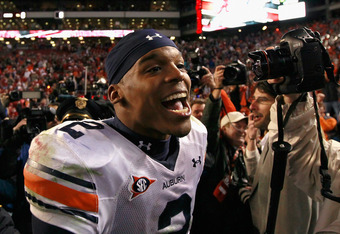 Kevin C. Cox/Getty Images
For most of the day, I've seen just about every opinion out there about Auburn quarterback, Cam Newton. I've seen what fans and media alike have said and, for the most part, it's hard to disagree with a lot of it.
I have to say that this was really the first time I've been this torn on an issue. Probably because this is different than every other NCAA issue we've had in the past.
This isn't about a player meeting illegally with an agent, this isn't a player taking money from a booster, and this isn't a player accepting a ride on a golf cart. Also from an agent. This has to do with a player and a parent.
To read the full article,
click here