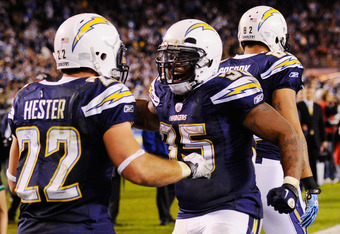 Kevork Djansezian/Getty Images
In November of 1998, Proposition C was passed by the city of San Diego to build a brand new downtown ballpark for the San Diego Padres. It would eventually cost $450 million, 17 lawsuits and a political scandal to build.
Petco Park finally opened in 2004 and has been a huge part of downtown San Diego. It's been given a big face lift complete with high rise hotels, office buildings, and condos. To say the least, the area is no longer the eye sore it used to be.
Not only that but the Gas Lamp District, one of the most popular spots in all of downtown, is one of the most hopping places during the baseball season as well as on the weekends with some of the best restaurants and bars around.
As for the San Diego Chargers, the only other professional sports team in the city, they remain where the Padres used to play. Qualcomm Stadium.
To read the full article,
click here